Voici Lucie:
Lucie plays sudoku
Lucie is tall black-haired girl. She likes sudoku games and especially strip sudoku! But she also loves to tease her opponent. Be warned! She will laugh at you if you fail to solve her boards. And complete a board is not easy while Lucie wanders around...
You want to play Sudoku with Lucie?
So visit Uplay-Istrip.com! You will love it!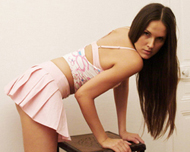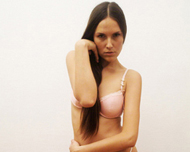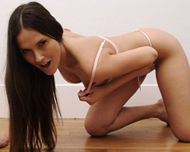 Download a demo (Lisa) - Play sexy sudoku on Uplay-Istrip.com
Explore a new kind of adult video game! All the games are based on interactive videos and very sexy strip tease.
Partners: Interactive Porn POV Free Strip Games for adults
Uplay Istrip: sexy games and strip games with interactive videos!