Here is a presentation of Uplay-Istrip.com game:
The game
Discover the Sudoku and its interactive videos:
To show you more the sudoku more in details, let's see a screenshot.
Your opponent appear on the interactive video and tries to distract you to prevent you from solving the puzzle. You click on the board to play.
Win and discover the strip-tease:
To see a very sexy striptease, you have to solve the board.
A real strip game:
You will have to play as well as you can to see all the stripteases.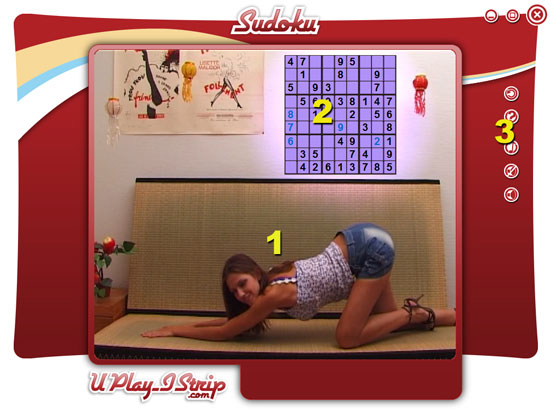 1. The video is played on the central screen
2. You click on the board to play
3. The options menu