Welcome on Strip-Sudoku.com!
This website has been specially designed to provide you more information about the sudoku game developed and published by Uplay-Istrip.com
What is it?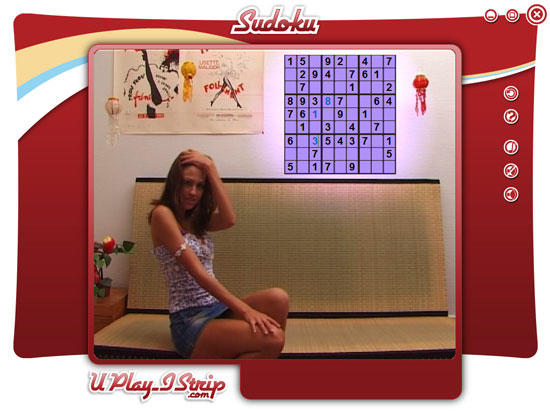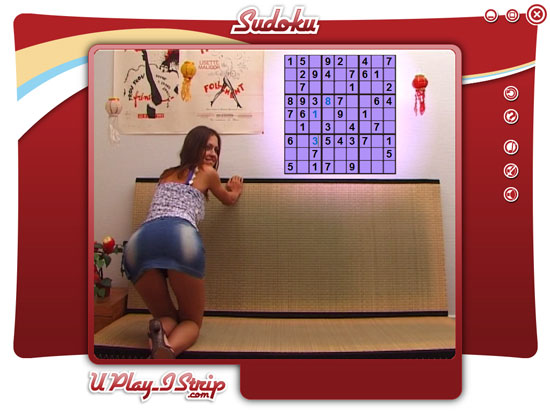 The Strip Sudokudevelopped byUplay-Istrip has been made after the famous puzzle game.
Sudoku (which means in japan: Number - SU and Single - DOKU) is a thousand years old game which has become very popular in the last years.
But the sudoku game presented here has something more than the others...
In this game a sexy opponent challenges you: can you solve a sudoku board? If you manage to solve it, this sexy girl puts off an item of clothing. Of course, the game is not over until she is completely naked!
Like every sexy games avalaible on Uplay-Istrip.com, the Strip Sudoku is based on interactive videos. Enjoy very sexy strip tease with a total feeling of immersion! The days of playing boring games with bad quality videos are over. It's a brand new concept, a revolution in the world of adult entertainment.
How does it work?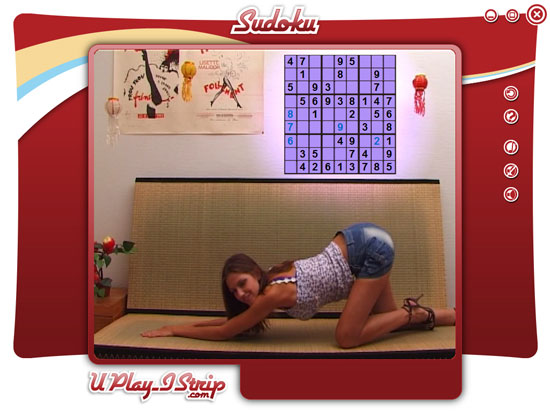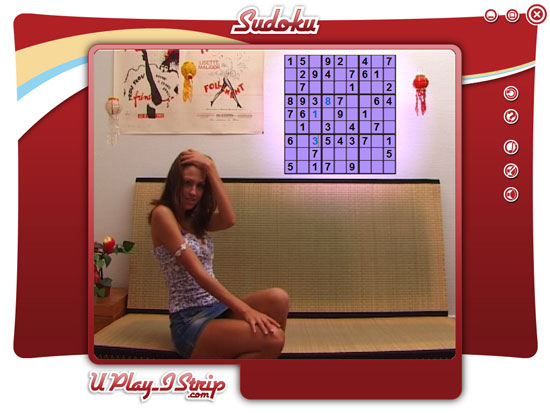 Everything is displayed on a video, your opponent creates a new board to solve and it's your go! To solve the puzzle, you just have to click right on the board and to enter a number.
But things are not that easy! To prevent you from winning too easily, the girl spends her time to do sexy gestures to distract you. You will have to fight hard to focus on our game!
What is Uplay-Istrip.com offer?
There's no subscription,

you pay only once!



You download the game, install it on your computer and

you play as much as you want!



New opponents are regularly added.


To make up your mind, don't hesitate to download the free demo of our strip sudoku and to discover the other games and all the sexy girls of Uplay-Istrip.com.